Voice Lessons in Philadelphia!
Are you looking for an experienced and passionate vocal teacher for your children or young adult in Philadelphia? Look no further! Our voice lessons in Philadelphia are designed to help you or your child reach their full vocal potential. Our teachers are highly trained and come with years of experience to help you or your child develop the skills to become a confident and successful vocalist.
Our voice lessons in Philadelphia focus on helping you or your child develop vocal technique, sight-singing, and song interpretation. Our lessons are tailored to fit each student's individual needs and goals, so that they can reach their desired level of vocal proficiency.
At our studio, we strive to create a safe, supportive, and fun learning environment. Our teachers are patient, kind, and understanding, so that each student feels comfortable and confident in their lessons.
Whether you're looking to take your singing to the next level, or you're seeking a creative outlet for you or your child, our voice lessons in Philadelphia are here to help! Fill out the booking form to schedule your consultation!
"Playing the Piano has helped me academically as well as emotionally. After a hard day of schooling, I go straight to the piano and play!"
"Thanks to Gibson School of Music my daughter really enjoys playing the piano every day. She has developed such a good ear for music. She is now playing a second instrument, the clarinet. "
"Many great talents have come from this school."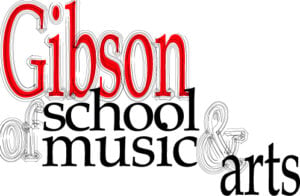 The Gibson School of Music and Arts was founded in 1995 by Professor Randy J. Gibson. We offer music and arts lessons and classes, musicians for hire, space rentals, instrument sales, and more.
Contact Us
Address: 5425 N 5th Street, Philadelphia, PA 19120
Phone Number: (215) 924-7345
Fax Number: (215) 924-8890
Email Address: gibsonmusicarts1@gmail.com
Our Hours
Monday - 12:00 PM - 8:00 PM
Tuesday - 12:00 PM - 8:00 PM
Wednesday - 12:00 PM - 8:00 PM
Thursday - Closed
Friday - Closed
Saturday - 9:00 AM - 5:00 PM
Sunday - Closed