Why Study Dance?
Here are 6 reasons why you or your child should study dance: 
Dance promotes fitness, a healthy lifestyle, team working and creativity

Dance actively engages students in the process of dance in order to develop as effective and independent learners and as critical and reflective thinkers with enquiring minds 

Dance develops students' skills, knowledge and understanding of a range of dance styles through the interrelated processes of performing, creating and appreciating dances 

Dance develops physical, technical and expressive skills through which students are able to communicate choreographic intention and develop their individual qualities as performers

Dance develops students' skills, knowledge and understanding of choreography through which they are able to communicate ideas, thoughts and meaning drawn from a range of dance styles develops a critical appreciation of dance in its physical, artistic, aesthetic and cultural contexts

Dance provides progression from Key Stage 3 and a solid foundation for further studies in dance or performing arts, including A-levels and BTECs,  and/or a career in performing arts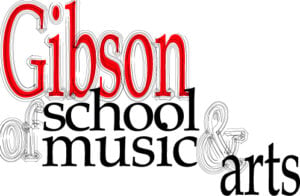 The Gibson School of Music and Arts was founded in 1995 by Professor Randy J. Gibson. We offer music and arts lessons and classes, musicians for hire, space rentals, instrument sales, and more.
Contact Us
Address: 5425 N 5th Street, Philadelphia, PA 19120
Phone Number: (215) 924-7345
Fax Number: (215) 924-8890
Email Address: gibsonmusicarts1@gmail.com
Our Hours
Monday - 12:00 PM - 8:00 PM
Tuesday - 12:00 PM - 8:00 PM
Wednesday - 12:00 PM - 8:00 PM
Thursday - Closed
Friday - Closed
Saturday - 9:00 AM - 5:00 PM
Sunday - Closed