Why Study Drama?
Many people think that it is not necessary to study drama, either because they feel that acting is something that anyone can "just do", or because they feel that acting ability is a question of natural talent. While talent is MOST helpful, it is possible to a certain extent to LEARN how to act well, and to cultivate talent with study. There are several different schools and methods of acting, different methods work differently for different people.
Here are more opinions and answers:
People study Drama because it is interesting, thought provoking and important to our culture and because of their passion for Drama...its that simple!
People are drawn to the study of drama because we are all natural storytellers and like to hear a tale told aloud. This desire to hear a story enacted is as old as people gathering around fires to be with each other. 
People also are drawn to drama because everything that we learn from language to what things are is by trial and error and being shown things. We then re-enact what is shown to us. This is in a sense what acting and drama are, so drama is hard wired into all of us from infancy.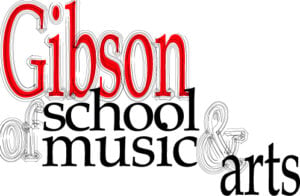 The Gibson School of Music and Arts was founded in 1995 by Professor Randy J. Gibson. We offer music and arts lessons and classes, musicians for hire, space rentals, instrument sales, and more.
Contact Us
Address: 5425 N 5th Street, Philadelphia, PA 19120
Phone Number: (215) 924-7345
Fax Number: (215) 924-8890
Email Address: gibsonmusicarts1@gmail.com
Our Hours
Monday - 12:00 PM - 8:00 PM
Tuesday - 12:00 PM - 8:00 PM
Wednesday - 12:00 PM - 8:00 PM
Thursday - Closed
Friday - Closed
Saturday - 9:00 AM - 5:00 PM
Sunday - Closed