Are you a parent looking for lessons for your kids? Are you a retiree looking for a way to spend your extra time? Are you a student looking for coaching to pass an audition? Or are you interested in purchasing an instrument or renting studio or concert space? Have a general question or are you looking to partner with us?
Please fill out the form below or give us a call at (215) 924-7345 to learn more about our offerings!
Gibson School of Music and Arts
Address: 5425 N 5th Street
Philadelphia, PA 19120
Phone Number: (215) 924-7345
Fax: (215) 924-8890
Email Address: gibsonmusicarts1@gmail.com
Hours of Operation:
Monday - 12:00 PM - 8:00 PM
Tuesday - 12:00 PM - 8:00 PM
Wednesday - 12:00 PM - 8:00 PM
Thursday - Closed
Friday - Closed
Saturday - 9:00 AM - 5:00 PM
Sunday - Closed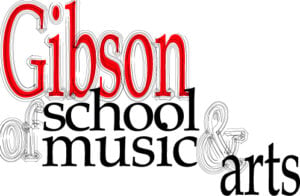 The Gibson School of Music and Arts was founded in 1995 by Professor Randy J. Gibson. We offer music and arts lessons and classes, musicians for hire, space rentals, instrument sales, and more.
Contact Us
Address: 5425 N 5th Street, Philadelphia, PA 19120
Phone Number: (215) 924-7345
Fax Number: (215) 924-8890
Email Address: gibsonmusicarts1@gmail.com
Our Hours
Monday - 12:00 PM - 8:00 PM
Tuesday - 12:00 PM - 8:00 PM
Wednesday - 12:00 PM - 8:00 PM
Thursday - Closed
Friday - Closed
Saturday - 9:00 AM - 5:00 PM
Sunday - Closed