Learn from the Masters at Gibson School of Music and Arts!
Are you a parent looking for a way to give your child a head start in music? Look no further! At our guitar lessons, your children will develop their skills and knowledge of the instrument, while also having fun and making friends.
Our teachers are experienced professionals, who will guide your children as they learn the basics of guitar playing, as well as advanced techniques. We offer lessons for all skill levels, so no matter how much experience your child has, we can provide for them.
We understand the importance of making learning enjoyable, which is why we focus on providing a fun and engaging atmosphere for our students. Our lessons are tailored to fit the individual needs of each student, so everyone can progress at their own pace. We also provide performance opportunities at our concerts and recitals, so your child can show off their skills to friends and family.
Join us today and give your child the chance to explore their musical talents! Fill out the booking form to schedule your consultation!
"Playing the Piano has helped me academically as well as emotionally. After a hard day of schooling, I go straight to the piano and play!"
"Thanks to Gibson School of Music my daughter really enjoys playing the piano every day. She has developed such a good ear for music. She is now playing a second instrument, the clarinet. "
"Many great talents have come from this school."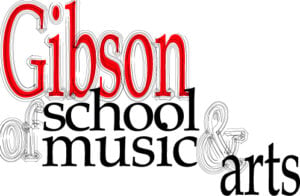 The Gibson School of Music and Arts was founded in 1995 by Professor Randy J. Gibson. We offer music and arts lessons and classes, musicians for hire, space rentals, instrument sales, and more.
Contact Us
Address: 5425 N 5th Street, Philadelphia, PA 19120
Phone Number: (215) 924-7345
Fax Number: (215) 924-8890
Email Address: gibsonmusicarts1@gmail.com
Our Hours
Monday - 12:00 PM - 8:00 PM
Tuesday - 12:00 PM - 8:00 PM
Wednesday - 12:00 PM - 8:00 PM
Thursday - Closed
Friday - Closed
Saturday - 9:00 AM - 5:00 PM
Sunday - Closed