Professor Gibson studied music at the Philadelphia College of Performing Arts, Temple University, and Combs College of Music. He is a prolific concert pianist, composer, and recording artist who has performed throughout the world. Professor Gibson has over 30 years of teaching experience including universities, colleges, and private schools. Having lived in diverse cultures throughout the world, his genre is extensive. He is adept at playing classical, gospel, jazz, and contemporary styles of music.
Professor Gibson is a Christian, and knows: "Every good gift and every perfect gift is from above, and cometh down from the Father of lights, with whom is no variableness, neither shadow of turning." James 1:17.   "When God opens a door for me to minister, I say Yes"
He is proficient in teaching young children as well as adults; from beginners to professionals. Professor Gibson has trained ministers of music, band leaders, vocalists, choirs, orchestras, etc. His students have traveled the globe, receiving worldwide recognition such as the prestigious Grammy Award.
Listen and enjoy selected tracks from Professor Gibson's "Double Portion" CD on our YouTube Channel...
A True Treasure of Music Inspiration! 

An Eclectic Instrumental Assignment of Worship, Praise, Songs, Hymns & Spirituals".

Makes the Perfect Gift for anyone who Appreciates Beautiful Instrumental Music!
The Double Portion CD is available for purchase on Itunes, CD Baby, Amazon and at Gibson School of Music & Arts, Philadelphia. Arrangement & Executive Producer for GMA Records, Inc., Professor Randy Gibson.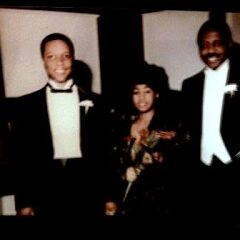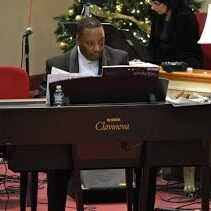 YouTube: https://www.youtube.com/user/GibsonMusicArts?feature=watch
Purchase Online Here:
CD Baby:  https://www.cdbaby.com/cd/profrgibson
ITunes:      https://itunes.apple.com/us/album/double-portion/id30749957
Amazon:   https://www.amazon.com/Double-Portion-Professor-Randy-Gibson/dp/B00149F6IC
Label: GMA Records
Copyright: (C) 2003 GMA Records
Total Length: 55:45
Genres: Classical, Gospel, Jazz Fusion, Smooth Jazz